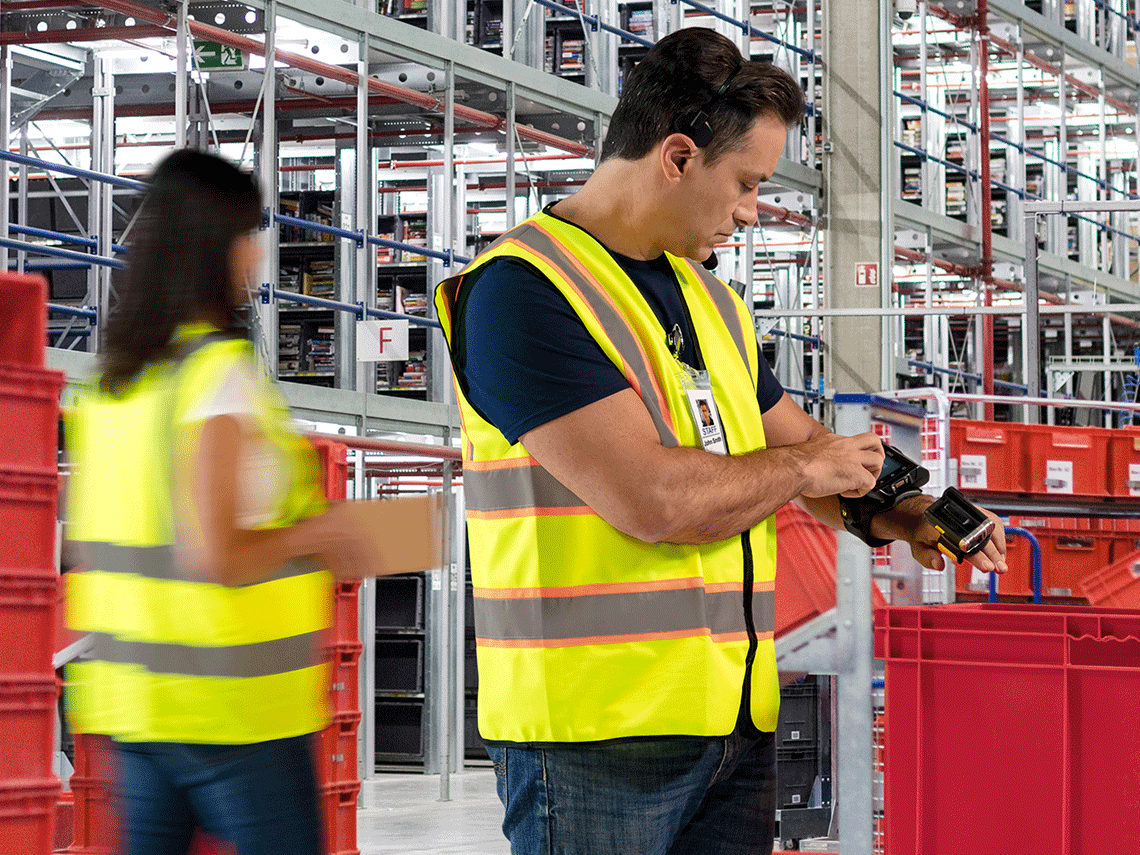 Build a data-powered fulfilment foundation. We'll show you how.
Effectively manage your supply chain with the aid of front‑line technology.
Successful order-fulfilment lifecycle management relies on stock visibility from receiving to returns processing—especially if you rely on supply-chain partners for timely omnichannel performance. You can reliably capture data on goods throughout your supply chain with the aid of our entire technology ecosystem of hardware, software, supplies and services designed to meet today's supply chain demands. Complete the form to hear from us about enabling:
Data-powered decision-making
Best-action guidance
Seamless collaboration
Get in control of your supply chain, even as the pace of e-commerce compounds your challenges.