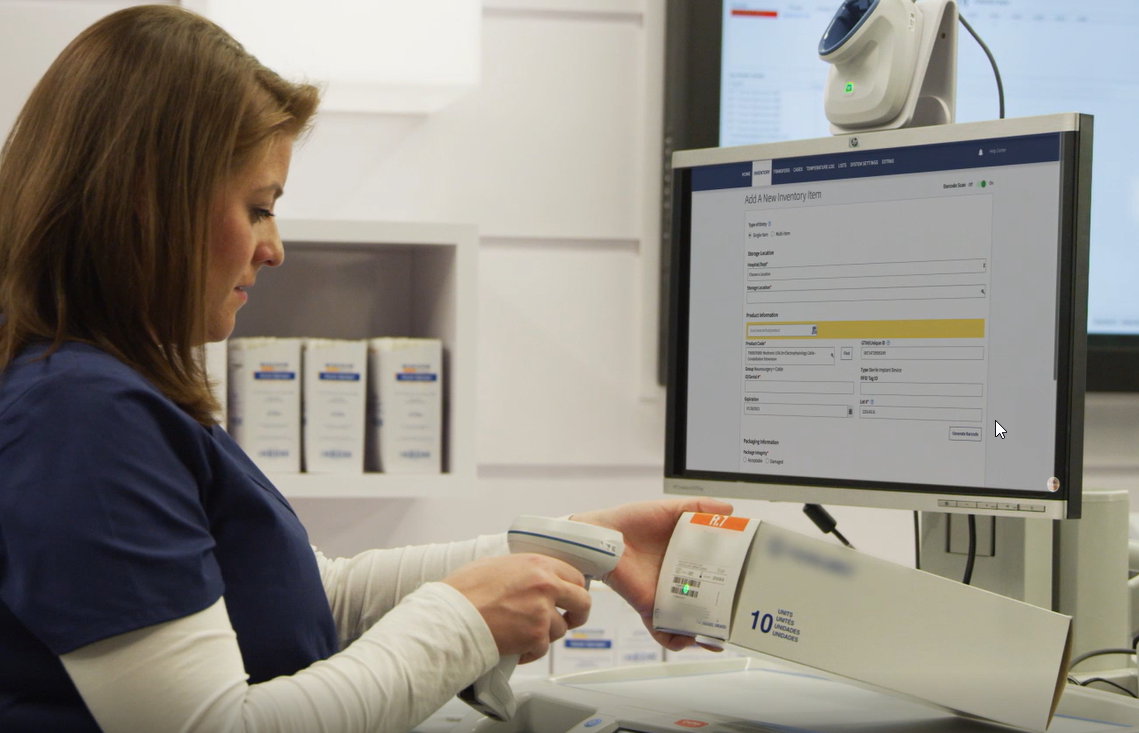 Learn How to Improve Patient Safety and Business Processes with Unique Device Identifiers (UDIs)


Download the Application Brief Below
UDI is here -- are you ready?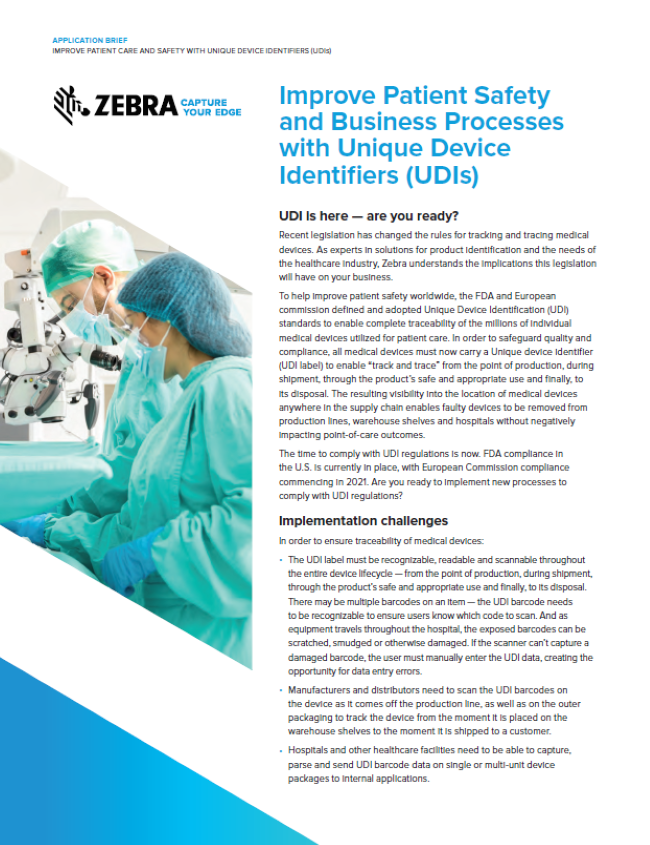 Recent legislation has changed the rules for tracking and tracing medical devices. As experts in solutions for product identification and the needs of the healthcare industry, Zebra understands the implications this legislation will have on your business.
Learn more in our application brief, Improve Patient Safety and Business Processes with Unique Device Identifiers.