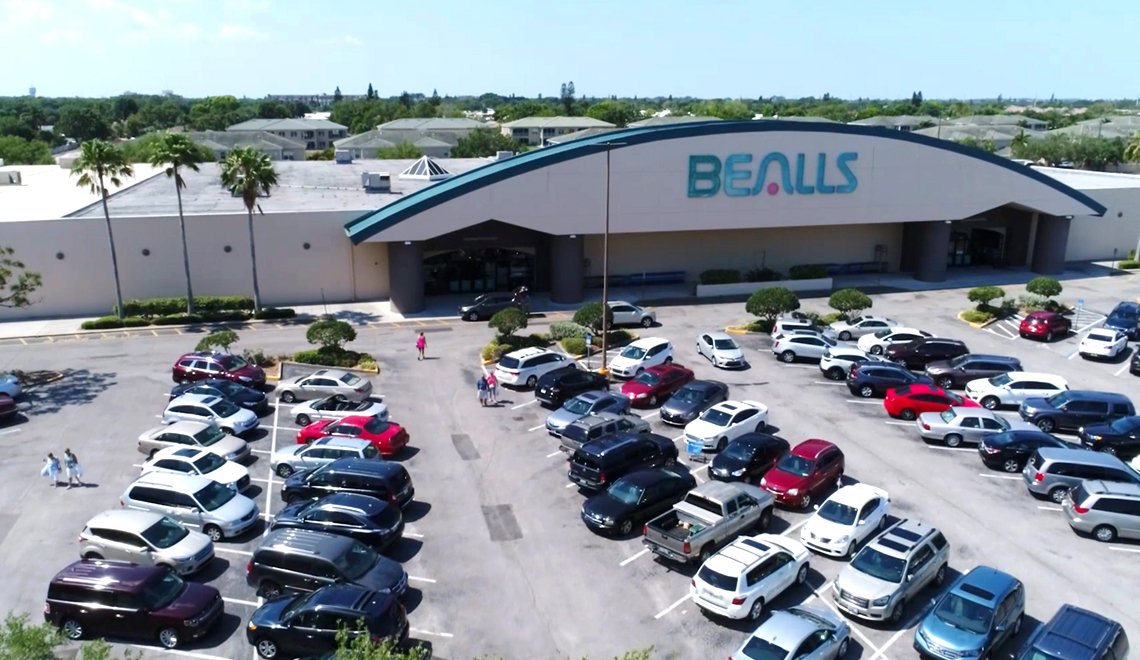 How Bealls boosted its Click and Collect business
Download this exclusive case study to learn how a leading retailer optimized omnichannel fulfillment and enhanced its shoppers' experience.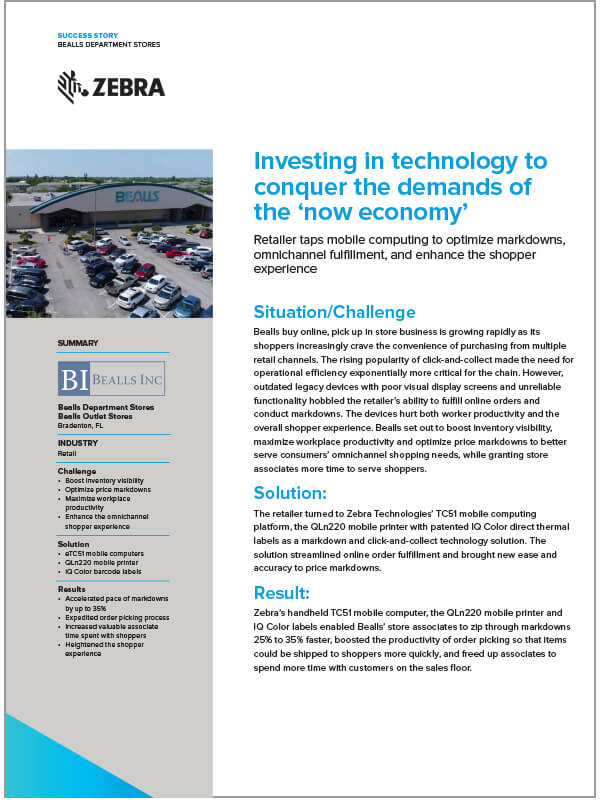 In recent years, brick-and-mortar retailers have discovered a new strategy for growth. Buy online, pick up in-store—also known as Click and Collect—appeals to shoppers who increasingly crave the convenience of purchasing from multiple retail channels.
To make Click and Collect work, however, a store needs technology that delivers peak operational efficiency and inventory visibility. That's why Bealls turned to Zebra.
The retailer's outdated legacy devices—with poor visual display screens and unreliable functionality—hobbled its ability to fulfill online orders and conduct markdowns. The devices hurt both worker productivity and the overall shopper experience.
Upgrades from Zebra helped Bealls' store associates:
Zip through markdowns 25% to 35% faster
Speed up order picking so items could be shipped to shoppers more quickly
Free up to spend more time with customers on the sales floor
To learn how Bealls deployed Zebra technology to improve its Click and Collect strategy and better serve consumers' omnichannel shopping needs, download this exclusive case study today!