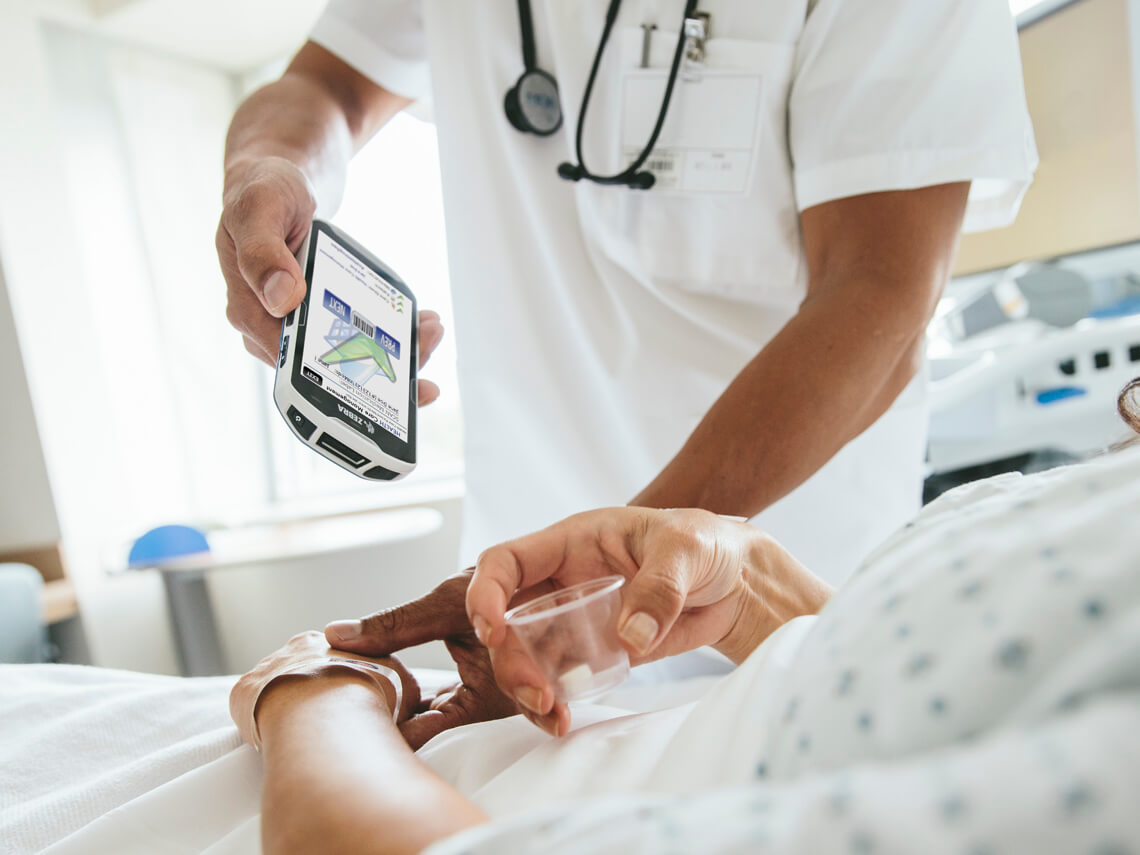 Zebra Healthcare Solutions Enhance Staff Communication and Collaboration
Find out how our solutions can help you and your team connect with colleagues, access patient data and administer care from anywhere in the hospital.
Request a Call Back
Transform your Hospital with Clinical Mobility
Clinical Mobility is the use of mobile devices, such as handheld mobile computers, tablets, barcode scanners and mobile printers by physicians, nurses and other healthcare professionals at the point-of-care. The adoption of clinical mobility enables hospitals to eliminate manual, error-prone procedures and replace them with digital solutions that increase the accuracy of patient identification, streamline processes, improve the quality of patient care and enhance overall visibility.
Learn More about Clinical Mobility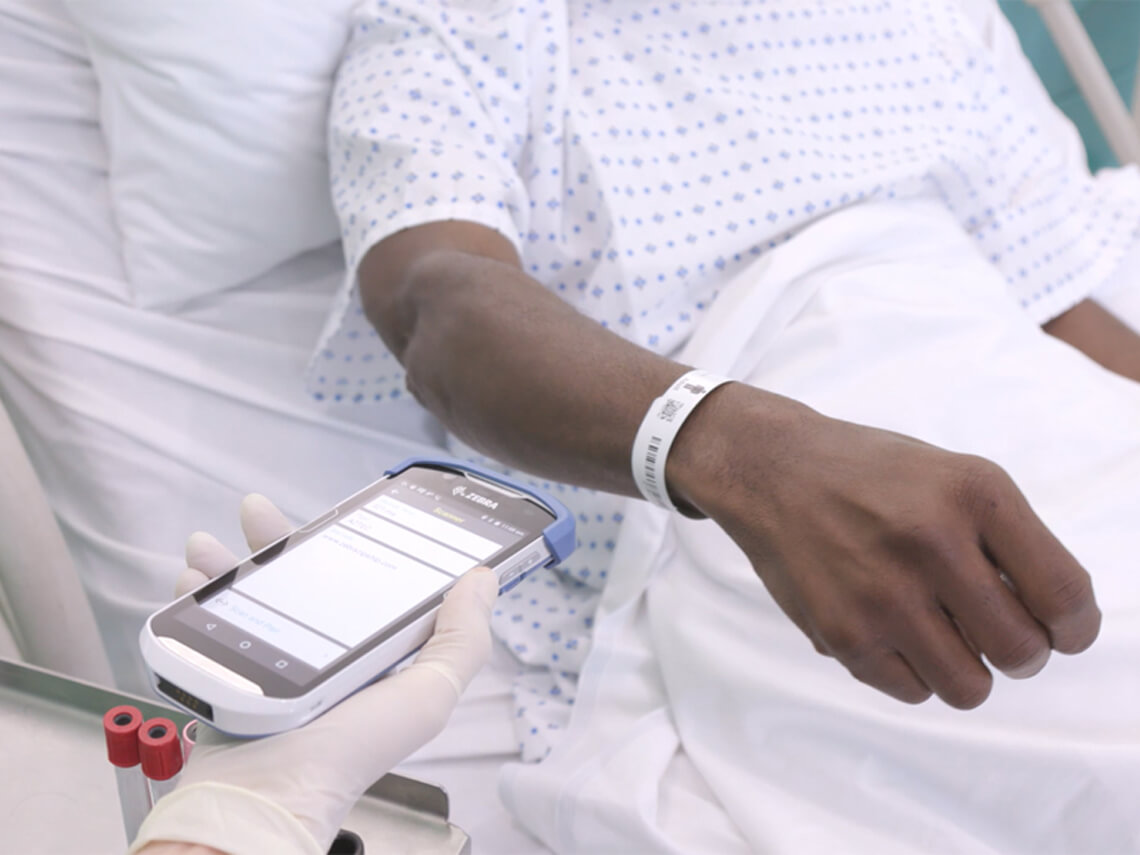 Day in the Life of a Clinician
Zebra Healthcare Solutions enable clinical staff to deliver quality patient care by utilising barcode and asset tracking technologies. See how our devices are used in a hospital.
Watch Our Video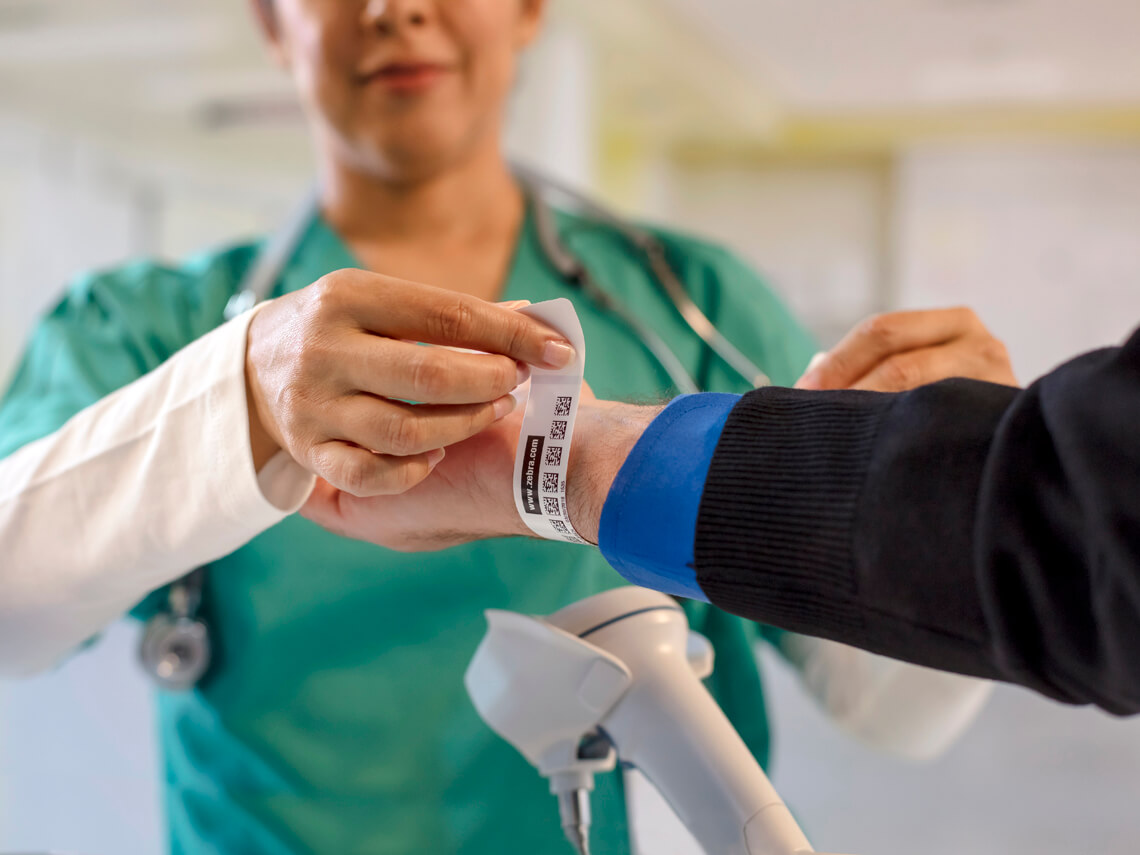 Leeds Teaching Hospitals Case Study
See how Leeds Teaching Hospitals deployed Zebra barcode printers and GS1 standard wristbands for patient identification as part of the Scan4Safety Programme.
Read Case Study
Ask Our Healthcare Solutions Team
Do you need help or further information about clinical mobility or mhealth solutions?
Let us help you with your search. Contact our team now.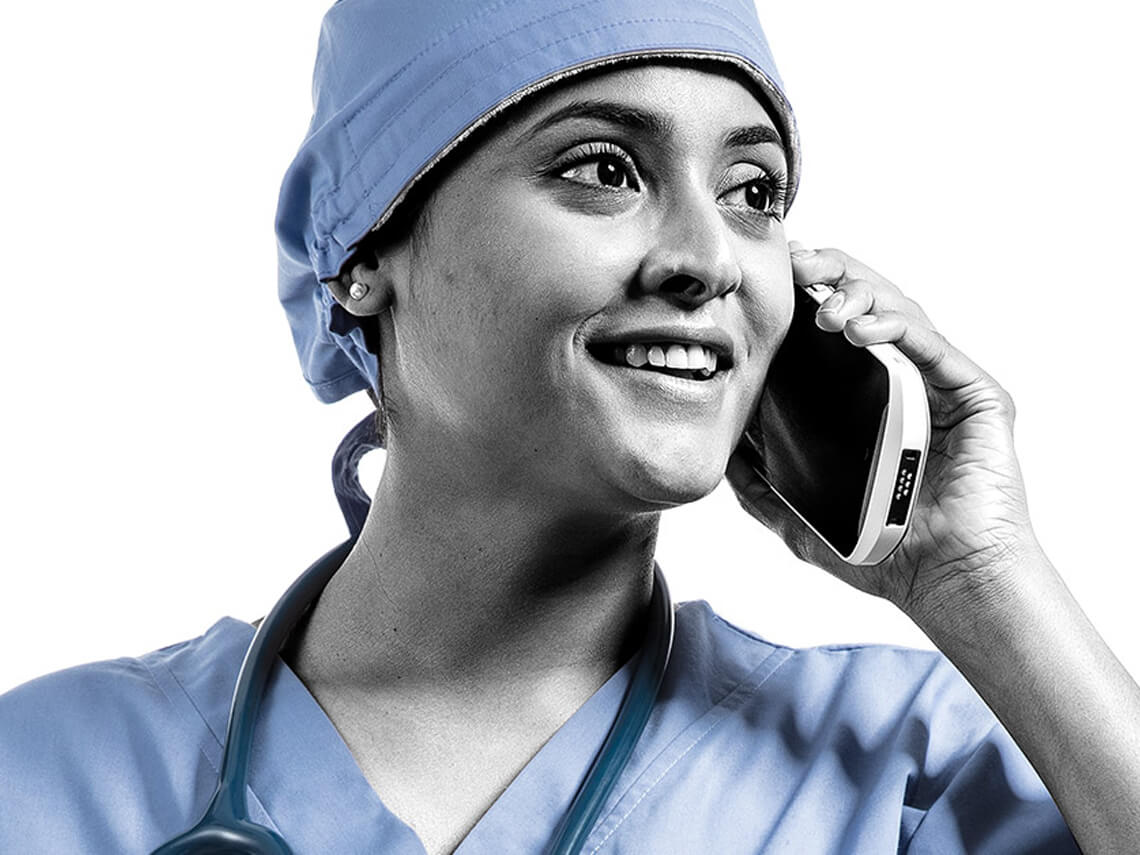 Zebra TC52-HC Mobile Computer
The TC52-HC has it all - video streaming, secure text messaging, mobile alarms and alerts and the most powerful family of ready-to-use voice solutions, including push-to-talk. With three microphones, high-volume speakers and the latest noise cancellation technology, you'll hear every word on every call.

Advanced medical grade plastics provide superior toughness, able to withstand frequent cleanings from a wide selection of disinfectants.

While the TC52-HC looks like a smartphone, it is engineered for 24/7 clinical use. You get reliable operation, even if you drop it on the floor or get it wet.
Advanced scanning technology enables fast capture of printed and electronic 1D and 2D barcodes in virtually any condition, even on curved or uneven surfaces.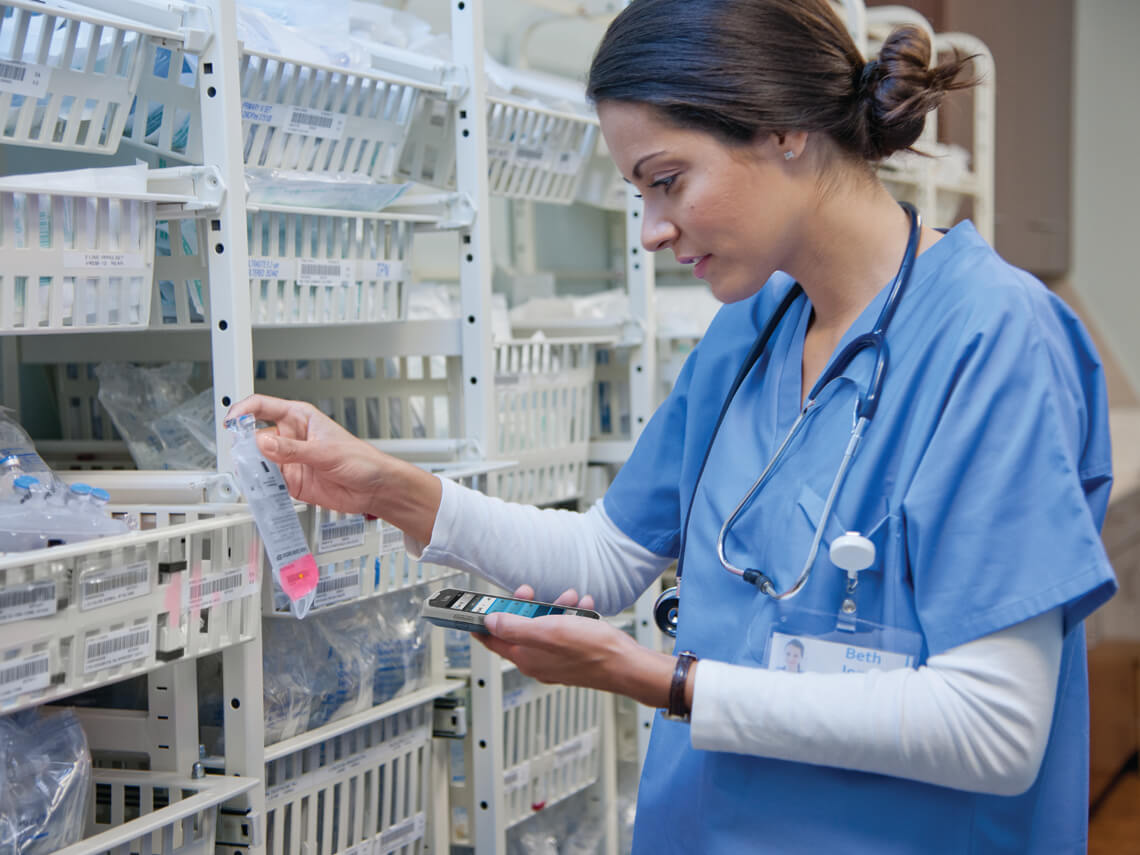 Tracking Equipment, Supplies and Specimens
Hospitals manage a huge array of assets, ranging from hospital gowns to pharmaceuticals, wheelchairs and heart monitors. According to one analysis, nurses spend up to 40 hours a month searching for equipment.

By using Radio Frequency Identification (RFID), Real-Time Locating Systems (RTLS) and mobile computing technology, hospitals can automate inventory and asset management.

Zebra's asset tracking solutions help clinicians quickly identify and locate critical equipment and supplies so they can spend time delivering patient care.
About Zebra Technologies
Zebra empowers those on the front line in retail, healthcare, transportation, manufacturing and other industries to achieve a performance edge - an edge that translates to delighted customers, good patient outcomes and superior business results.

As a pioneer at the edge of the enterprise, our products, software, services, analytics and solutions are used to intelligently connect your people, assets and data.