Migrate Mobile Apps
Successfully Migrate Mobile Apps to Transform your Organisation
---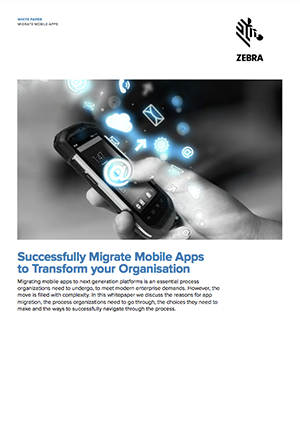 In order to adopt modern mobile platforms and new technologies that enable business transformation and continuous improvement, your organisation must migrate mobile applications that support key business functions.
Mobile app migration is no easy feat. You may have a number of interdependent mobile applications running on different operating systems and devices that need seamless migration. However, with the utilities and technologies available in the market today, app migration does not need to be a long and expensive process.
In this whitepaper we discuss the reasons for app migration, the process organisations need to go through, the choices they need to make and the ways to successfully navigate through the process.
---