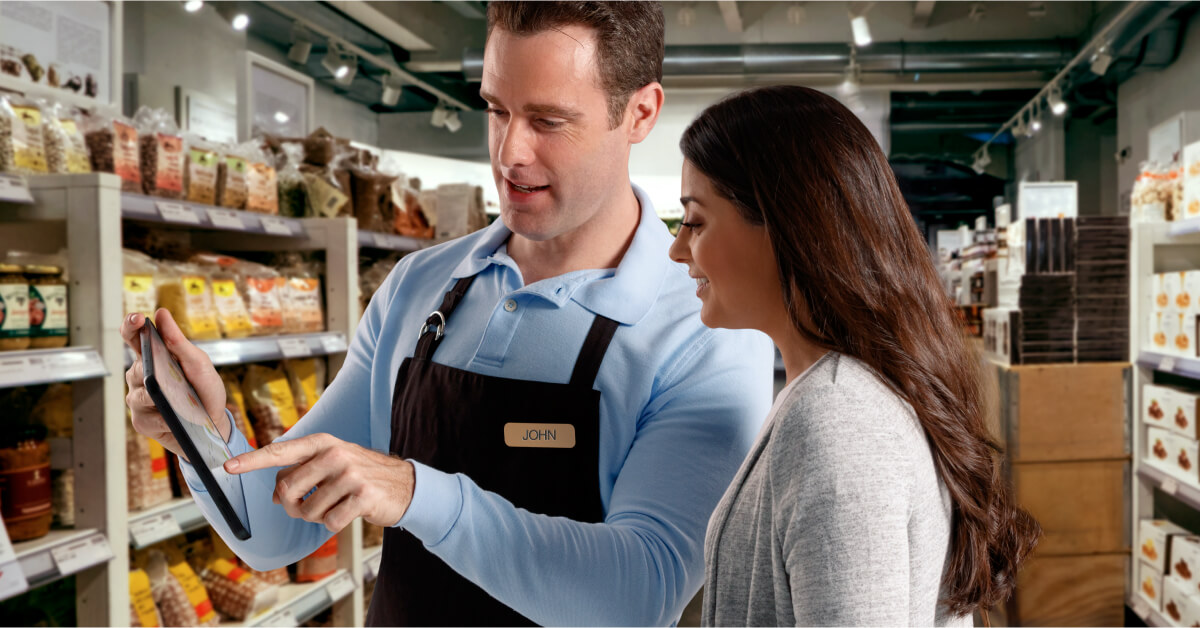 Improve Efficiency and Performance
See how Schnucks boosted customer satisfaction.
Keep Your Customers Happy and Coming Back
With rising consumer expectations and razor-thin margins, grocery operations must rethink the store experience and upend traditional processes. Zebra grocery solutions can help you provide an unparalleled in-store experience—from personal shopping to speedy checkout—while connecting staff to the tools they need for optimum productivity and efficiency.
Find out how we can help you create a competitive edge with our Grocery Solutions.
Point of Sale
Click and Collect
Inventory Management
Food Safety
Personal Shopping
Staff Enablement
Food and Beverage Labeling
Price Management
Also, learn how we helped Schnucks Grocer enhance its customer experience and create its performance edge.