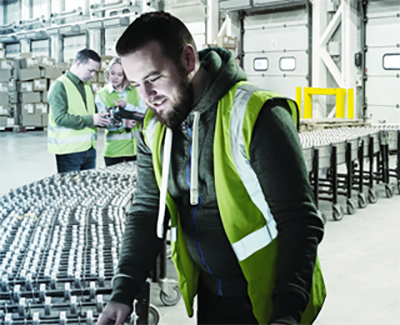 How to Revolutionise Your Dock Operations
Understand how to make your dock operations smarter and more connected with real-time intelligence and visibility.
Achieve Intelligent Loading
See how Zebra can help companies sense, analyse and act upon real-time data to help improve your business operations.

The global logistics industry is continuing to grow, with revenues expected to reach $15.5 trillion by 2023, hugely driven by e-commerce. To keep up with this insatiable growth for the purchase of goods online, logistics companies are looking for new and innovative ways to increase speed, efficiency and service.
Logistic providers are now becoming more data-driven to solve many of these complex challenges and are putting this technology to work.
By building smarter and more connected environments, companies will get the visibility they need to make informed decisions and improve business outcomes. With decades of experience, see how Zebra can help companies create a 'Smart Dock' where operations are optimised to improve efficiencies, reduce costs and improve worker performance.