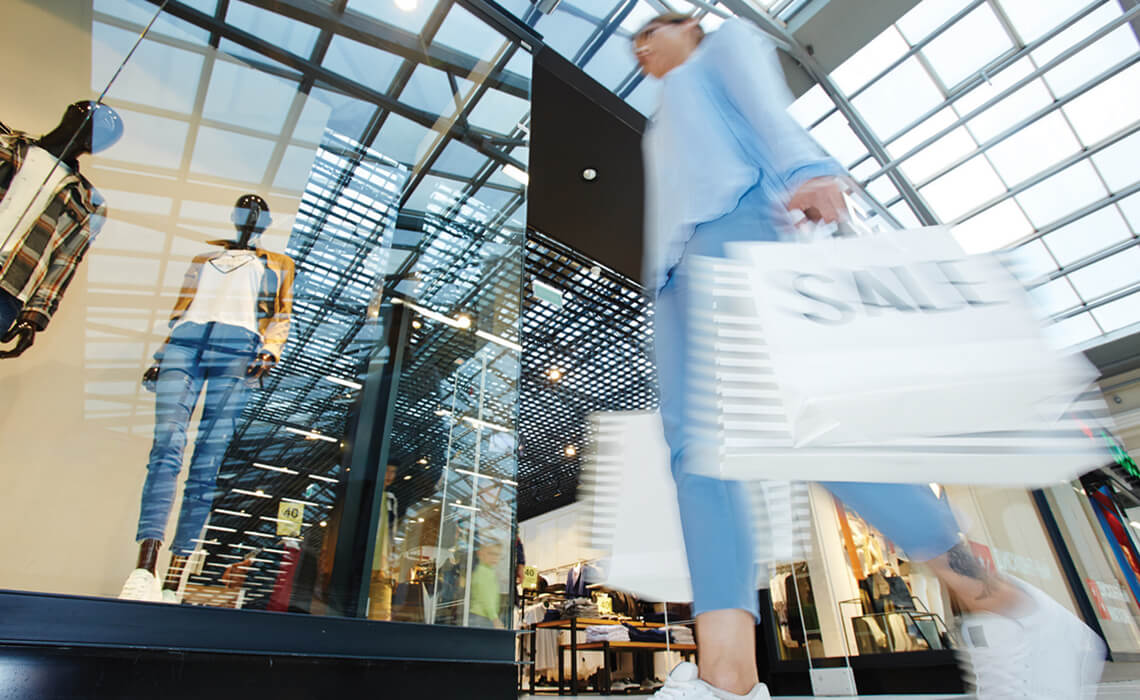 How RFID helps satisfy today's speed-craving shoppers
Download "Achieving Speed to Market with RFID," with insights from Macy's, Target and others.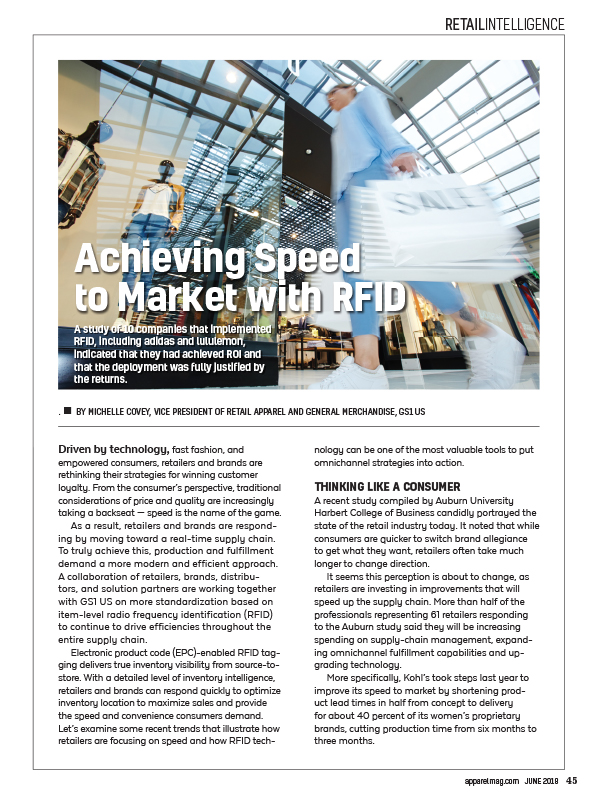 Consumers no longer rely primarily on the traditional considerations of price and quality. These days, they want speed.
Electronic product code (EPC)-enabled RFID tagging helps retailers deliver the speed consumers demand, with true inventory visibility from source to store. This article illustrates how leading retailers are focusing on speed to market, and how RFID technology helps them put omnichannel strategies into action.
Learn how RFID enables faster and smarter commerce to satisfy consumers in four ways—at better margins, with lower risk:
Greater inventory accuracy
Reduction of out-of-stocks
Ability to detect loss at the SKU level
Ability to locate product more quickly
Get more insights into how RFID technology helps satisfy today's speed-craving shoppers. Complete this form to download the article today!