Wherever you are in the supply chain, the strict new Tobacco Products Directive is coming into force – and compliance means transforming the way you track and trace products.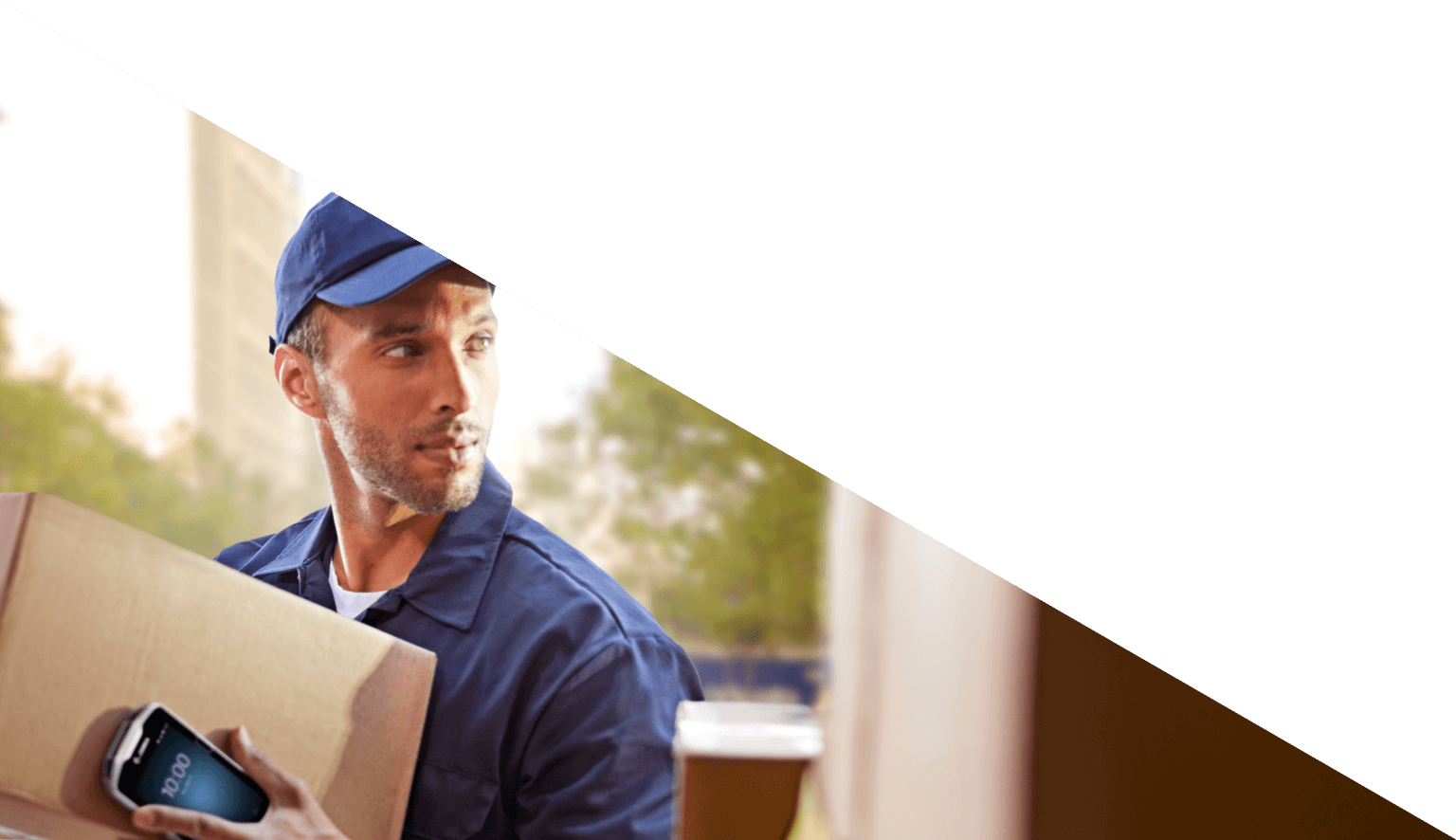 Tobacco Supply Chain Challenges
Tobacco Manufacturing
Requesting unique IDs to be assigned during production
Adding 2D dot-codes to your products
Track and report product movement at a packet level
Wholesale and Cash & Carry
Tracking packet IDs from the pallet to dispatch
Tracking and reporting on returns
Reporting on product dispatch including where it has shipped to
Tobacco Distribution
Scanning and reporting on incoming products
Maintaining unique IDs as pallets are unpacked, mixed and merged
Tracking logistics stages like moving packets to different vehicles
Mobile Sales and Merchandising
Reporting on the point of sale for each pack
Aggregating mobile sales data into the database
Do you understand your obligations?
In our latest guide, understand the Tobacco Products Directive, the funding available and the requirements of a compliant solution.
Working Together to Achieve Great Things
In collaboration with its partners, Zebra will be able to offer a complete solution for the Tobacco Products Directive including: hardware, accessories, cloud-based software and supporting services.
Compliance with solutions that can be integrated into existing operational flows.
Time-saving scanning with devices designed for ease of use throughout the tobacco supply chain.
Support from our Channel Partner network to drive new value through distinct offerings.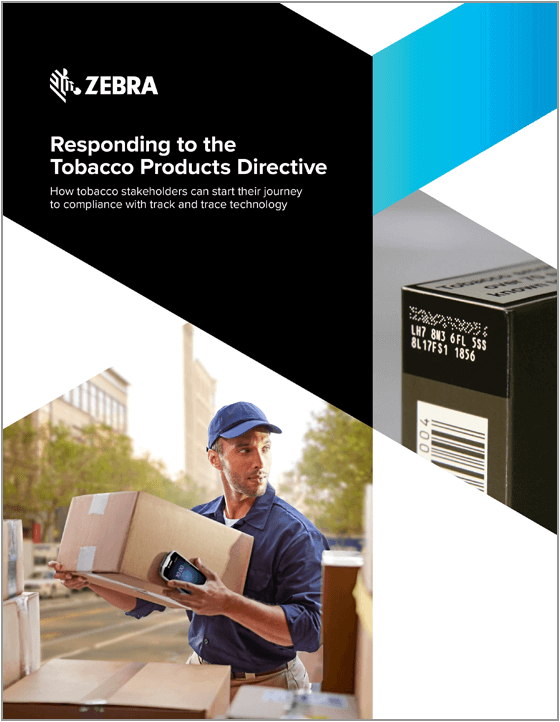 Tobacco Products Directive: Respond to New Process Changes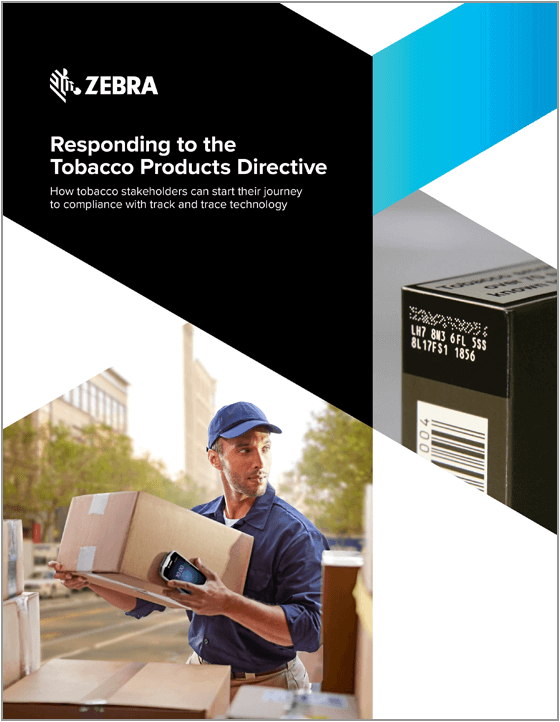 From the manufacturer to the retailer, discover the technology that enables you to track and trace tobacco products throughout the supply chain.